About us
Boxwoodcutting.net supplies high quality unrooted Boxwood cuttings in Europe and especially in the Netherlands.

These cutttings are delivered from a nursery site in Kenya, which was established in 2004. Read more >>>
Our products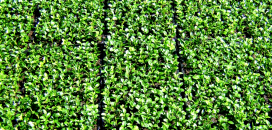 Boxwoodcuttings.net cultivates its own motherplants at the nursery site in Kenya. From these mother plants the propagation materials are cut. The quarantaine area with motherplants is inspected for pests and diseases continuously.
Because of the excellent climate and the proper irrigation and fertilizer application programm the mother plants grow uniform, strong and healthy. The result is high qualty cuttings. Read more >>>
Order now
Order now? Fill out our form and we will contact you as soon as possible.
You can call us directly through +31 857 603 340 or send and email to info@buxusstek.net